A Summer Wedding: Korina & Roshan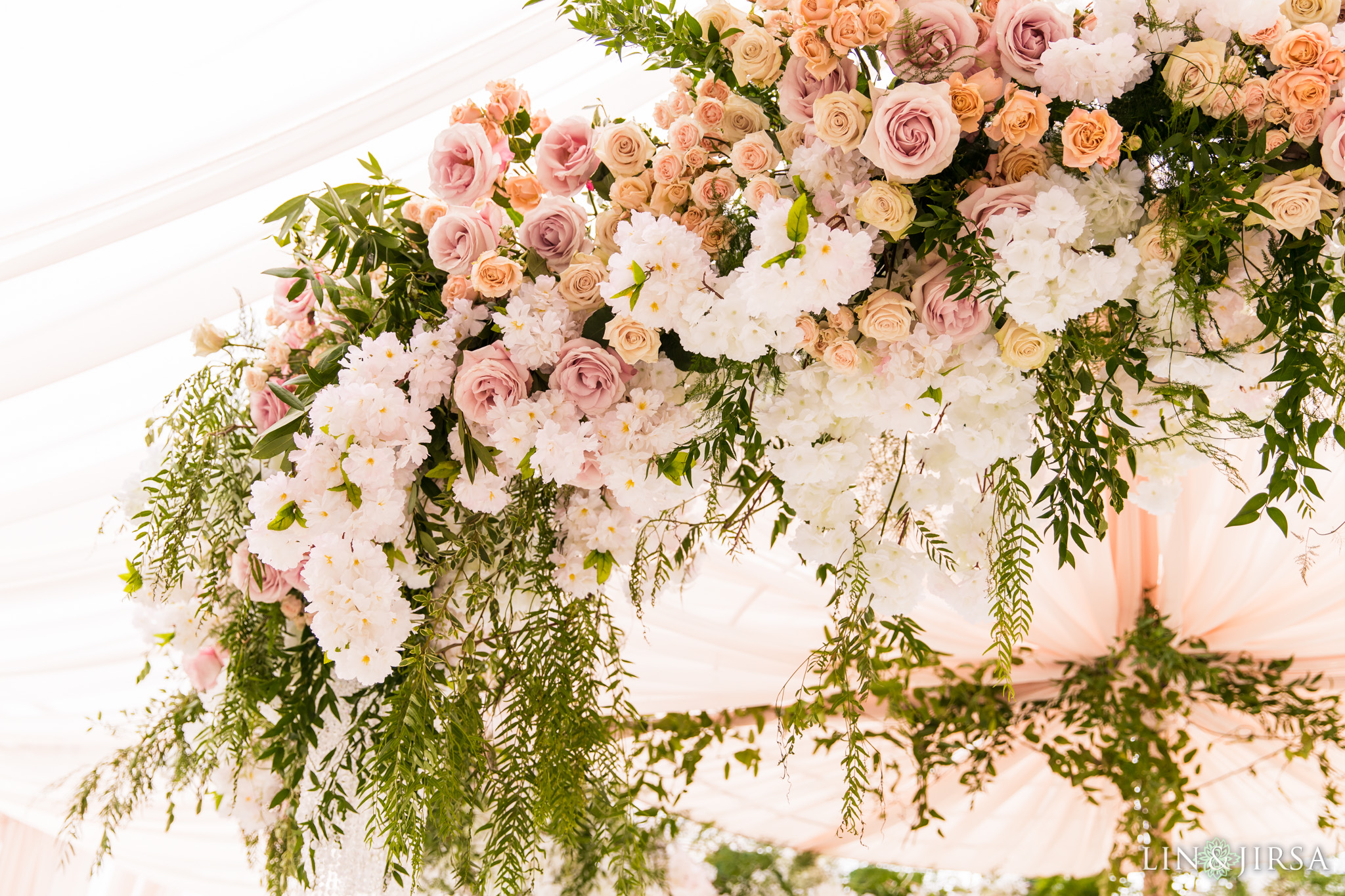 Weddings have always been an important part of my work. One of the very first events I worked for was a wedding, and every one since has come with a sense of nostalgia. I always feel honored to be a part of a couple's special day. Weddings in the summer, like this one, are some of my favorite. The warm breeze and the bright summer flowers make me feel like some sort of creative junkie.
For this event, we used A LOT of flowers. One of the biggest challenges for our team was building the "flower ceiling" inside the tent. Ceiling fixtures are complicated as we need to ensure that not only the presentation is impeccable but we also have to make sure our guests below are safe.
Nicole, one of our lead designers (and also my sister), is also a building expert. She always takes the lead on complicated builds. She says that a lot of her skills came from working for UPS and various other gigs, but she also has an undeniable talent that makes every creation better than the last. Working alongside my sister is an amazing experience and it's events like this one that remind me how special and talented my team really is. Every wedding is special, and every bride is unique in her own way. I loved working with the bride and her team to make this vision come true.
Credits:
Florist: Shawna Yamamoto & Co.
Photography: Lin and Jirsa Photography
MUA: Dolled Up by Lulu Nguyen
Event Planner: Planning Elegance
Rentals: 2Create Designs
Draping: NFP Events
Desserts: Tasty Temptations Catering
Couple: Korina & Roshan