Real Party: A Journey Around the World
This stunning corporate party allowed guests to travel from Cuba to Japan, Greece to Morocco, through the ocean, and to the Hamptons of New York. With a guest count well into the thousands, our team had one of our best performances of 2016!
Alex and her team from Sterling Engagements always have such amazing design concepts, so when she came to us with the idea of a party where guests could travel the seven seas without ever leaving one venue, we jumped on it!
The Port of Long Beach set the stage for the celebration, offering its high wooden ceilings and wide open floor plan. Guests entered and were immediately introduced to Cuba, a smokey and dimly lit space filled with vibrant pops of color and large, dominating palm leaves. Deep blues, vibrant reds, and teals were muted by wooden accents and large palm trees.
Outside guests traveled to Japan where they were surrounded by gorgeous cherry blossom trees, porcelain, and bamboo. It was a beautiful day in Long Beach and the sun shone through our paper umbrellas and brought light to the entire space. We created modern floral arrangements in vibrant blue porcelain vases. These arrangements had a base of light pink hydrangea and individual stems of tulips and cherry blossoms were inserted to add extra height to the design.
Back inside, a portion of the event allowed guests to embark on a trip to Morocco, filled with bursts of color, intricate patterns, and ethnic elements.
Across the way, Greece spread its light and stunned with its primarily white palette. Florals were in white porcelain vases with tons of greenery, pink roses, and vibrant bougainvillea. Blue mercury votives complemented the designs and so did our unique custom aged doors and shutters!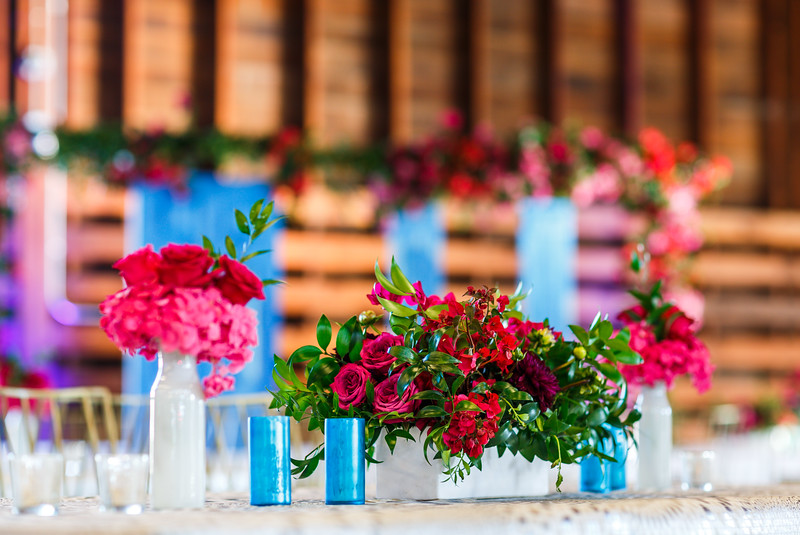 And last, guests were taken to the Hamptons of New York, where eyes feasted on nautical decorations, wild ferns, and plush white lounge furniture. Whitewashed woods and glamorous lighting brought this area to life and allowed guests to experience the Hamptons without ever having to step foot on a plane.