Real Party: A Carnival of a Lifetime
Our team loves a challenge and when we were approached with the concept of a pop up carnival with Jeannie from Details Details, we jumped at the opportunity! This tennis-court-turned-circus will forever take us back to our childhood. Kettle corn, dunk tanks, prizes and all, Rosemary's Carnival was one for the books.
When first thinking of a carnival, what might you think of? Perhaps the syrupy sweet scent of cotton candy. Maybe the sound of laughter radiating from the game booths. Or it may even be the brilliant glare that emanates off of marquee lighting. For the SY&Co. team, our minds immediately when wild with ideas.
First: the color scheme. We went with the classics- brilliant reds, canary yellows, bright whites, and occasional bursts of navy blue. This party had to appeal to all of the senses, so the entire venue smelled of freshly popped kettle corn, sweet cotton candy, and tasty nachos.
The entire tennis court was covered in a bright red carpet while dozens of canopies went up for our various game stations. In the center of it all was a large tent where guests would dine and relax. We draped the tent with coordinating fabrics and suspended large clusters of balloons.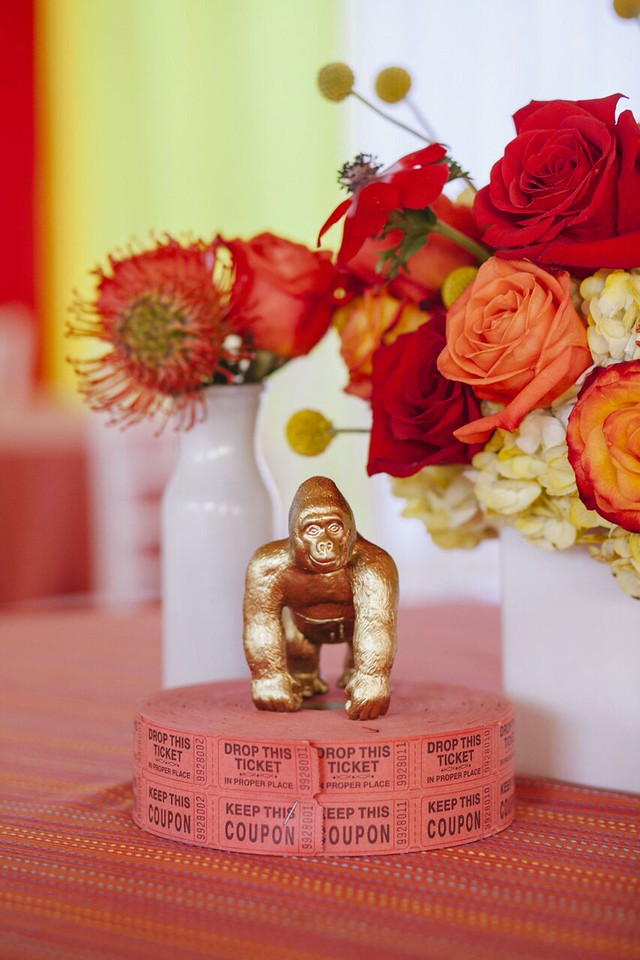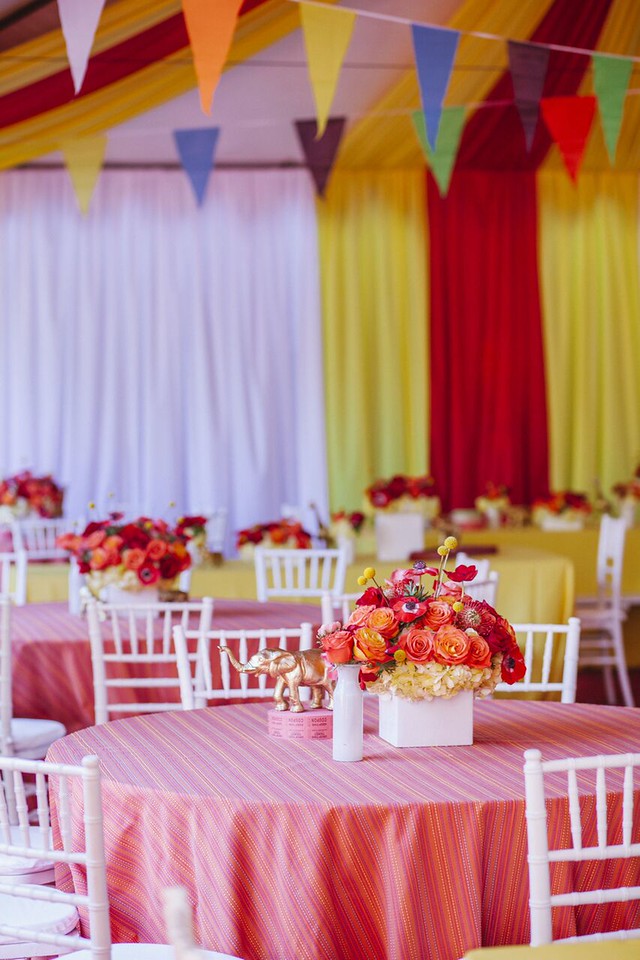 We specially ordered and painted hundreds of toy animals and bowling pins and brought in rolls of tickets to complement our vibrant florals. Red and peachy roses complemented yellow billy balls and textured pin cushions. And we surely can't forget to mention the super awesome custom signage we brought in to really bring the theme to life and add a wonderful personal touch.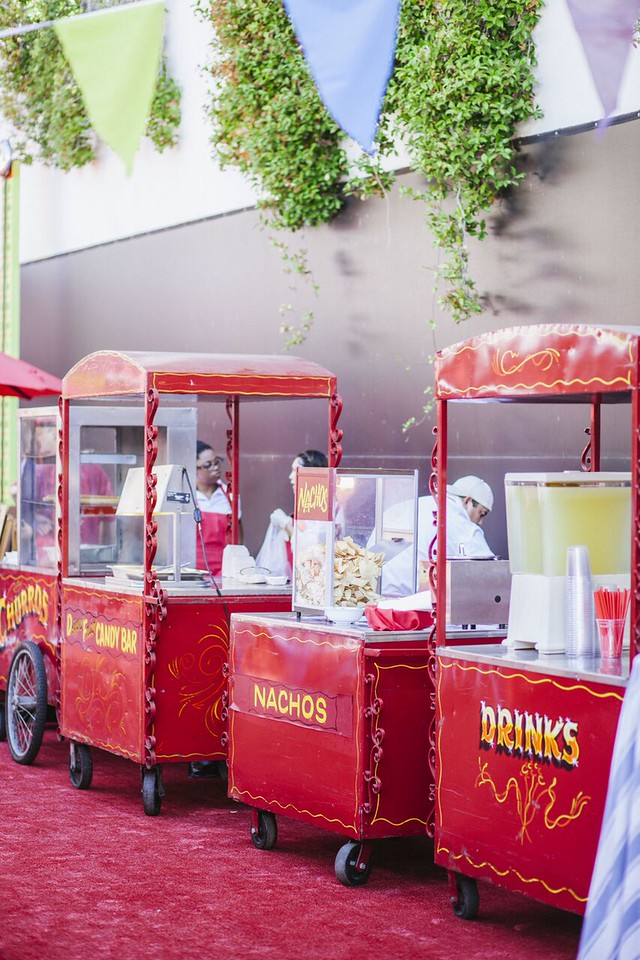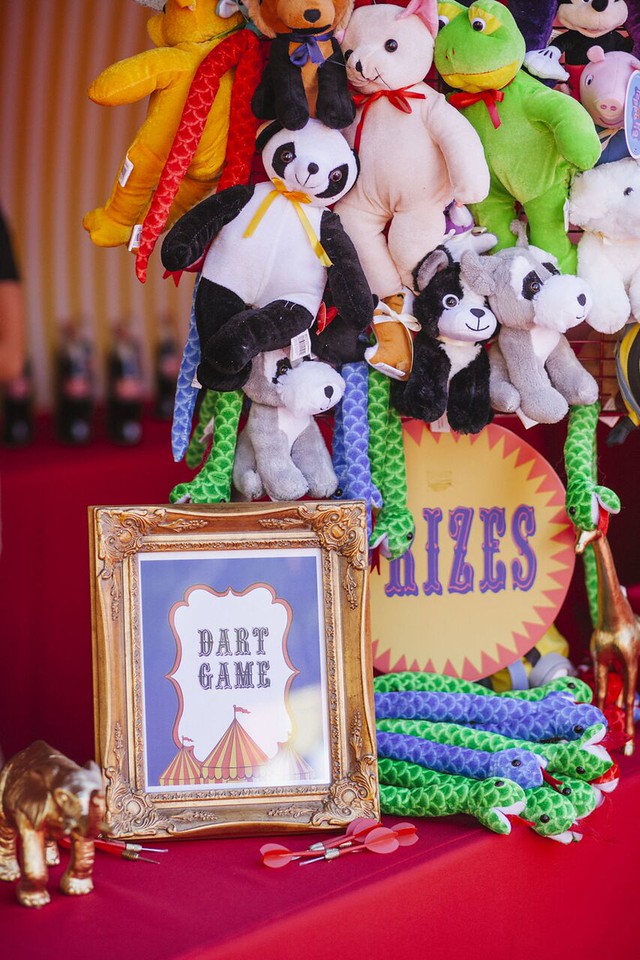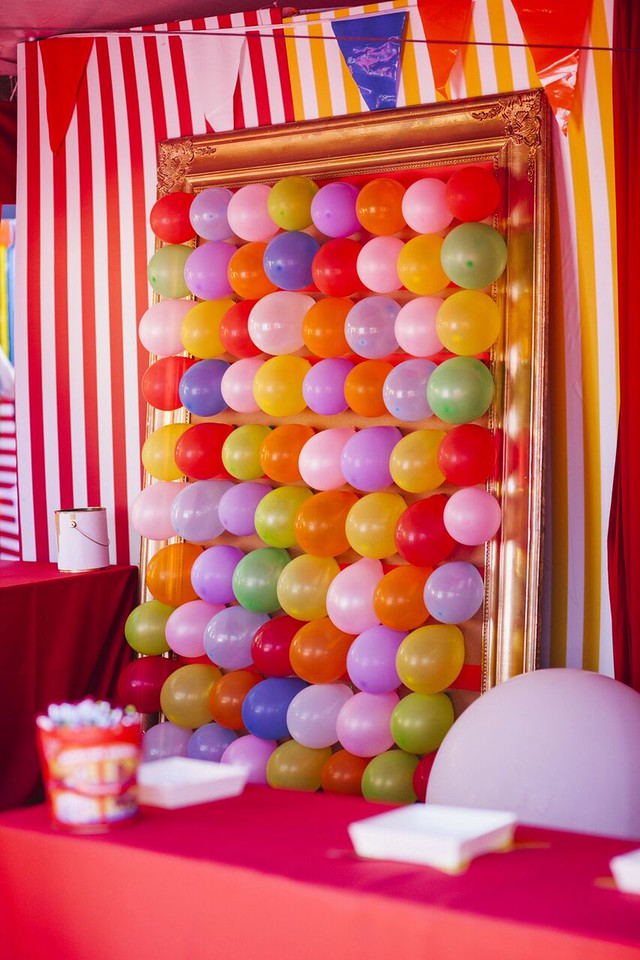 And below are the two women behind all of the magic! As always, thanks to Jeannie Savage for being such an amazing and visionary coordinator! Here's a behind the scenes pic of Shawna and Jeannie trying out one of our game booths!